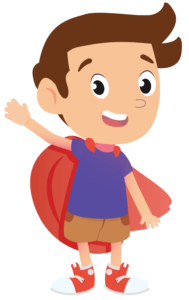 Bob's story is geared towards children ages 2-7 yrs old. His stories aims to promote healthy eating and lifestyle to children at a young age through fun, playful storytelling and colorful illustrations.
His stories will consists of many time travel adventures with Part I released as a limited edition hardcover book on Amazon! Stay tuned for more updates on upcoming story releases! 
Here's a video of the funny responses from kids about Bob's adventures!